Description
Spotted in the library of Princess Mette-Marit's home is a copy of legendary author Charles Dickens set designed by Juniper Books to include some of his best works.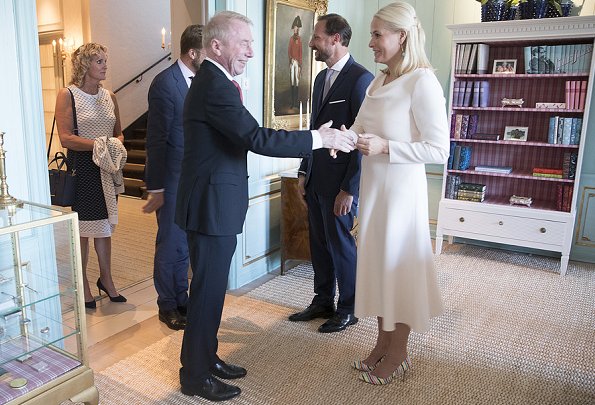 Charles Dickens was a master storyteller who crafted characters, plots and dialog that have truly stood the test of time. This newly redesigned Dickens set includes 6 masterpieces, including David Copperfield and Great Expectations. Each book is an heirloom quality hardcover editon published by Everyman's Library. We have wrapped the set in an original jacket design featuring a portrait of Dickens, classic 19th century typography, and a unique blue that references the original first edition covers of Dickens' serial publications.
This collection make a great gift for fans of Charles Dickens, British authors, and classic literature. When it is not being read, the books are striking on the shelves. When they are being read, they are highly entertaining, from the opening line of A Tale of Two Cities ""It was the best of times, it was the worst of times…"" to the unforgettable characters in A Christmas Carol who are so much a part of our popular culture today.
Here are more of Mette-Marit's Home products:
Looking for some royally-approved books to add to your reading list?
Looking for more royal office inspiration? Here are some other pieces