Description
Marie-Chantal has never been one to shy away from sharing her house with us, and every area always looks immaculate and stylish. When she shared this photo of office, we quickly tracked down where this modern desk calendar was from.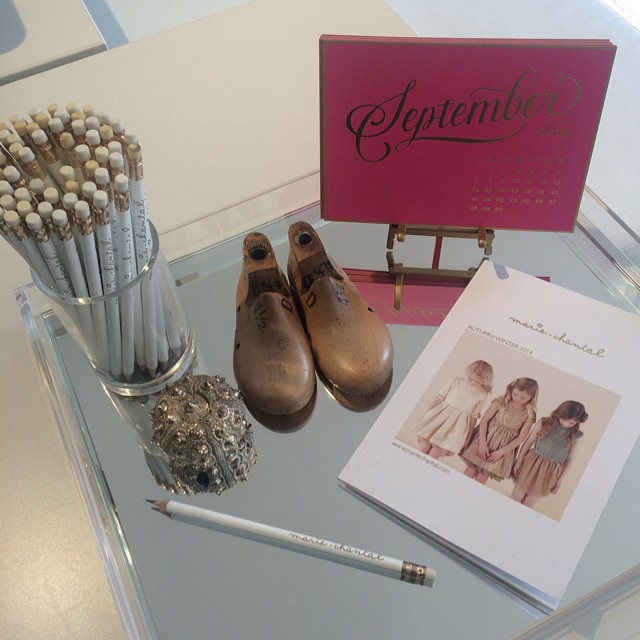 The perfect finishing touch to a distinguished desk. This year we brought back the hand calligraphy design in gold foil for a more sophisticated look at the month. Each piece of extra-thick card stock is hand-painted with a gold border, then letterpress printed on antique machinery. Twelve letterpress months on a brass stand.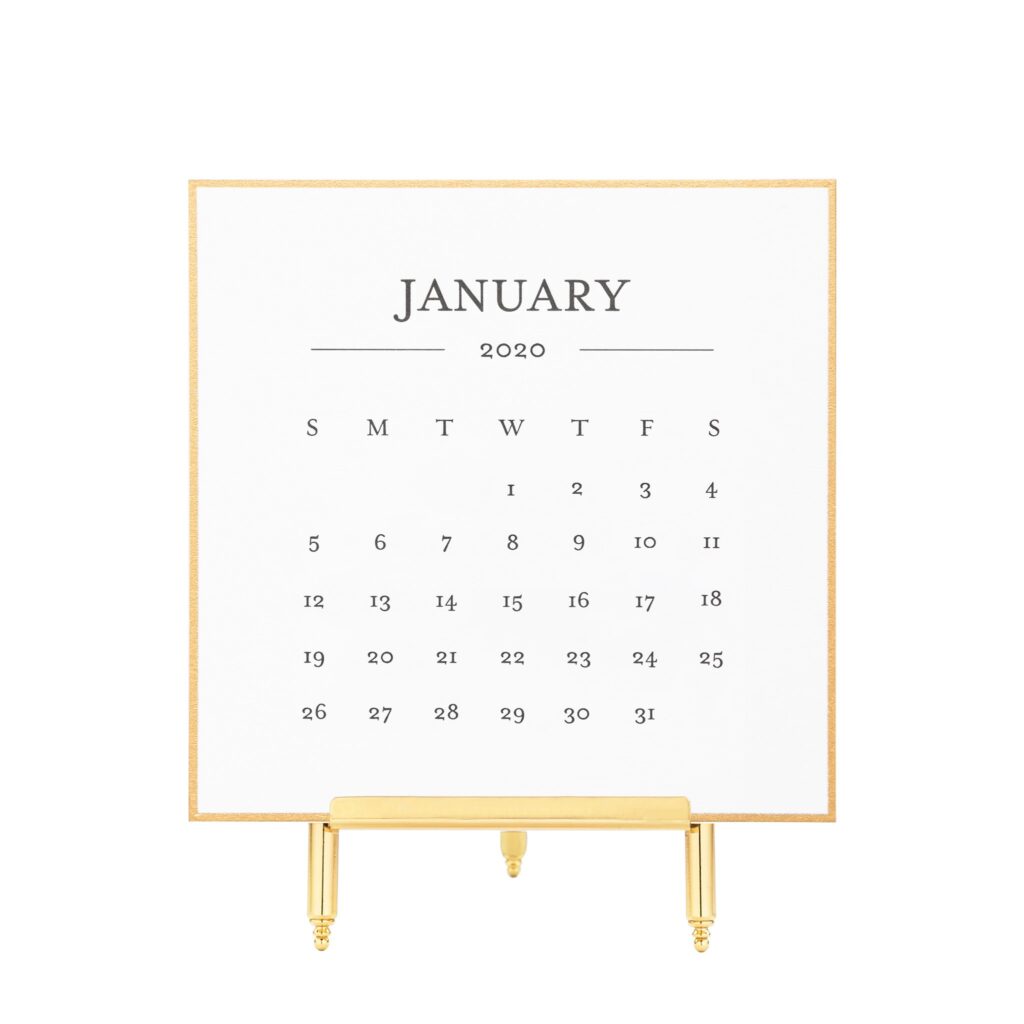 Here are more of Marie-Chantal's Home products:
Looking for some royally-approved books to add to your reading list?
Looking for royal office inspiration? Here are some other pieces