Description
In Victoria's home is a custom picture of HRH Princess Estelle, her daughter, commissioned by HRH Prince Daniel and delivered to Haga Palace in Stockholm.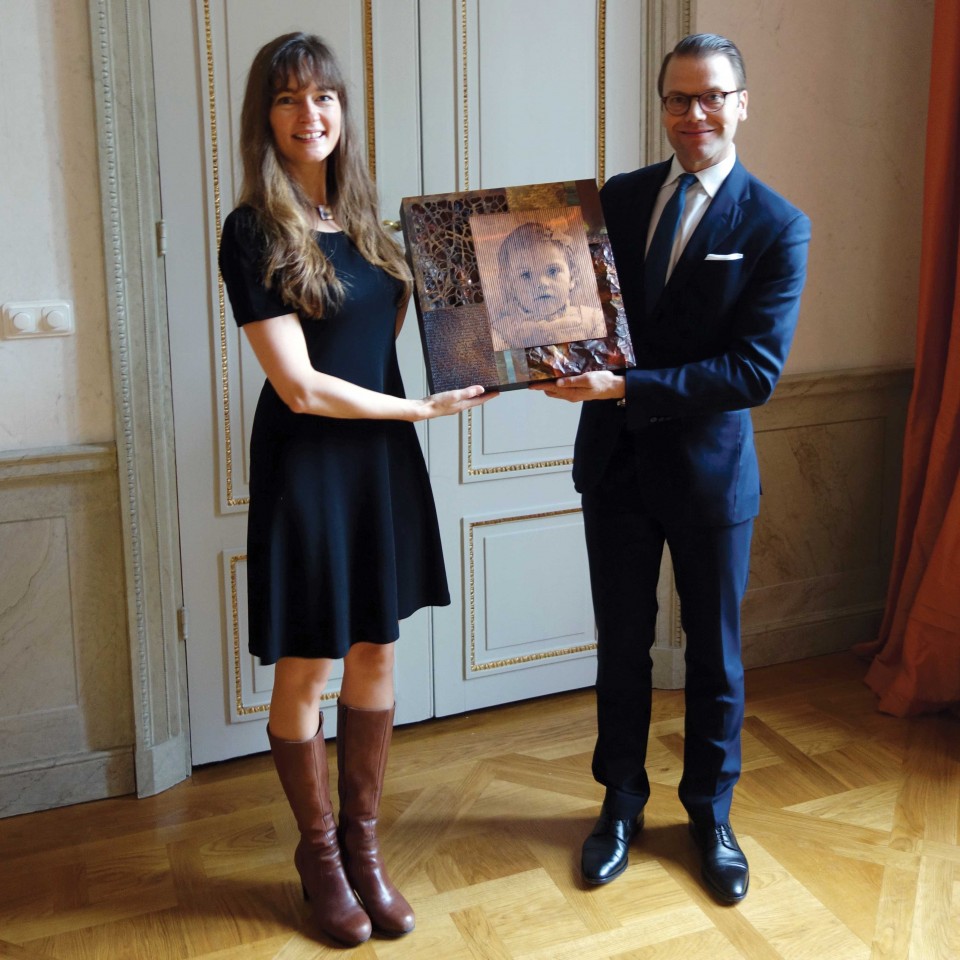 This portrait of HRH Princess Estelle, made of etched and patinated copper, bronze and brass. The work of art is made of metal and measures 40×40 cm. It has been created of copper, brass and bronze, which have been etched and patinated in long processes with different chemicals. The metals live and change, not just depending on the light and angle in which the work is seen, but also depending on time, air and touch. The artwork is in constant, but very slow change. The part of the work that depicts HRH Princess Estelle is based on a photograph of the Princess, but has been created entirely by hand, and has been etched in ferric chloride. The copper, bronze and brass in the work have been patinated with heat, sulphur, ferric chloride, copper nitrate and nitric acid to create colors that in the best way possible enhance and complement the portrait of the Princess, and give the portrait a dynamic, lively context. The many different warm nuances vary a lot depending on the surroundings. It is not one work of art, but many, and it is seen very differently depending on the light and angle of the viewer.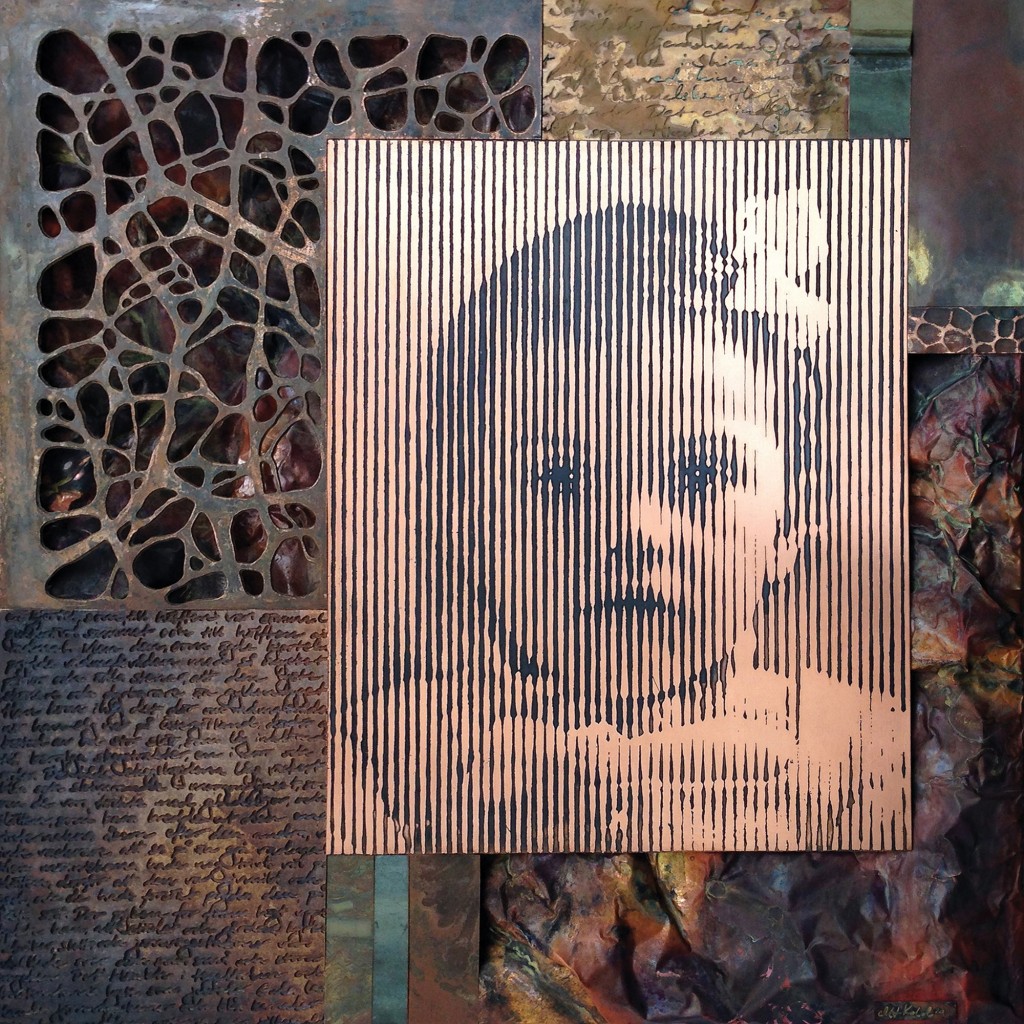 Here are more of Victoria's Home products:
Looking for some other ideas for royally-approved furniture?
Looking for some new ways to organize for your home? Here are some ideas from royal homes: