With much of the world in lockdown, we have seen more and more images appear of royals working like many of the rest of us are – from home! We at Royal Home Style obviously love this development as it means that we get to see rare glimpses into the homes and offices of many royals around the world, just like we did recently with Queen Maxima of the Netherlands.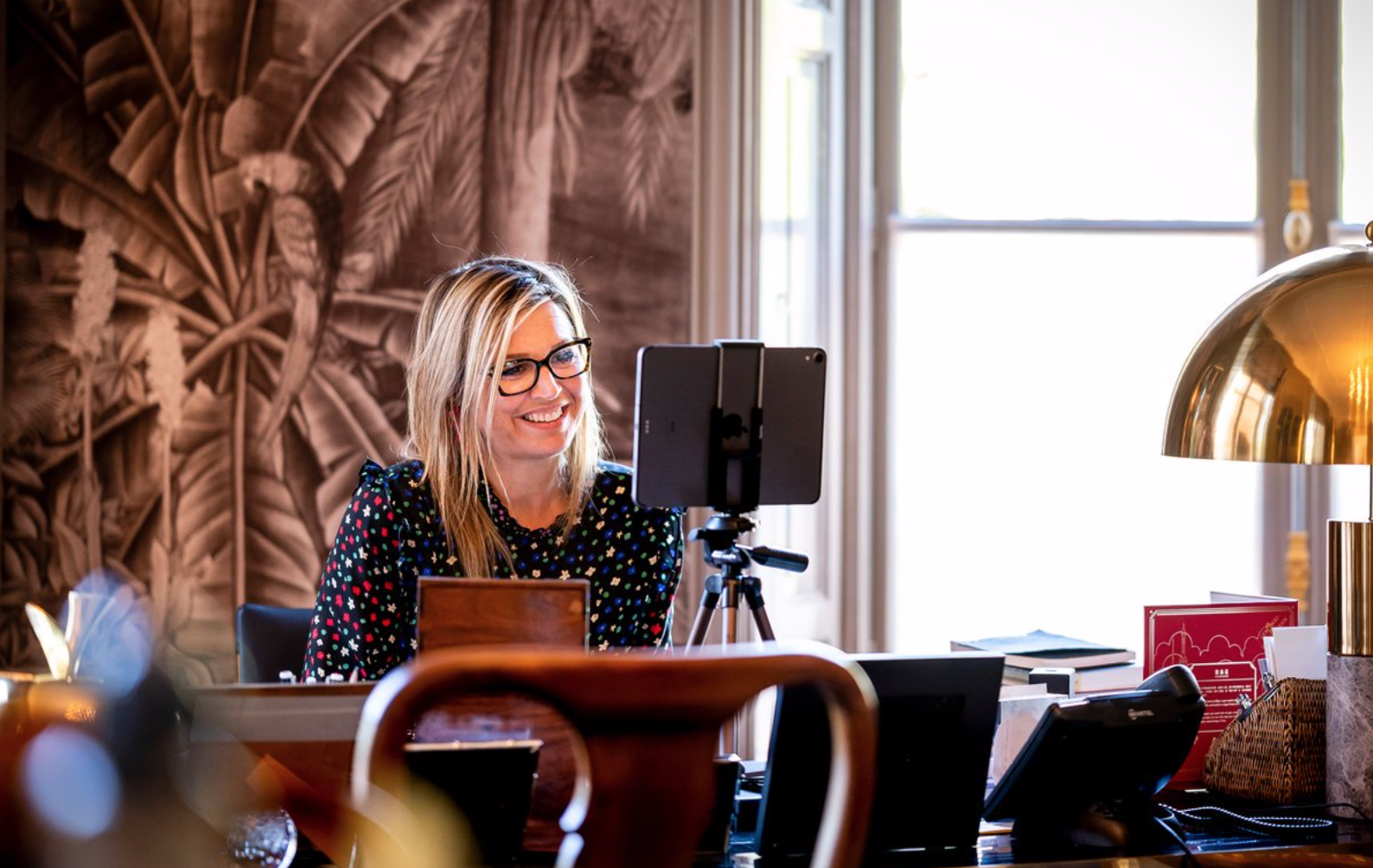 If you're not familiar with Queen Maxima, you're missing out on quite a "bold and peppy" royal, whose fashion tastes have obviously also influenced her home décor. Queen Maxima of the Netherlands married her husband, King (then Prince) Willem-Alexander in 2002 and is a mother of Princesses Amalia, Alexia, and Ariane. Queen Maxima and King Willem-Alexander moved into Huis Ten Bosch (English: House in the Woods) in 2019 after carrying out significant renovation work on the property.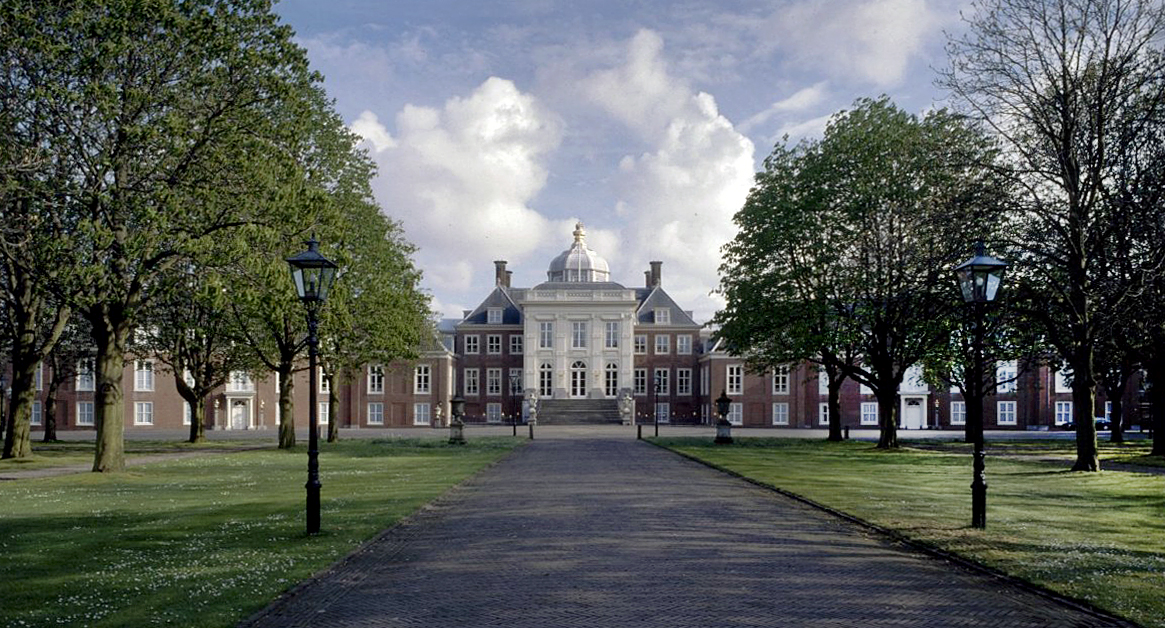 It's obvious when looking at these newly released images of Maxima working from home that the Queen obviously retained some of her Argentinian flair after she moved to the Netherlands! Queen Maxima fully embraced the concept of turning her home office into a tropical escape with this palm-tree printed wallpaper from Iksel. Originally hand-painted and inspired by Renaissance naturalists, the mural wallpaper (which Maxima chose in a sepia tone) is a stunning work of art. If you look closely, you will see different animals between the branches and the bushes including parrots, llamas and even monkeys.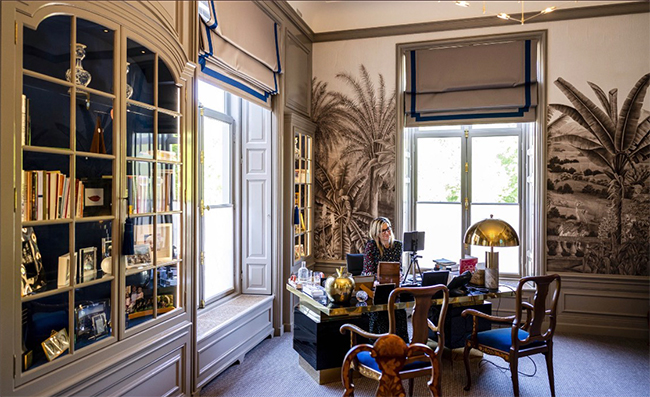 Maxima appears to have gone with a theme in her decor – with a palm tree lamp featured to coincide with the wallpaper. There are gold accents in almost all of the décor elsewhere in the room, including a very modern piece like the gold domed desk lamp. Images reveal that she switches back and forth between her iPad and Microsoft Surface for calls, even using books to prop up the latter.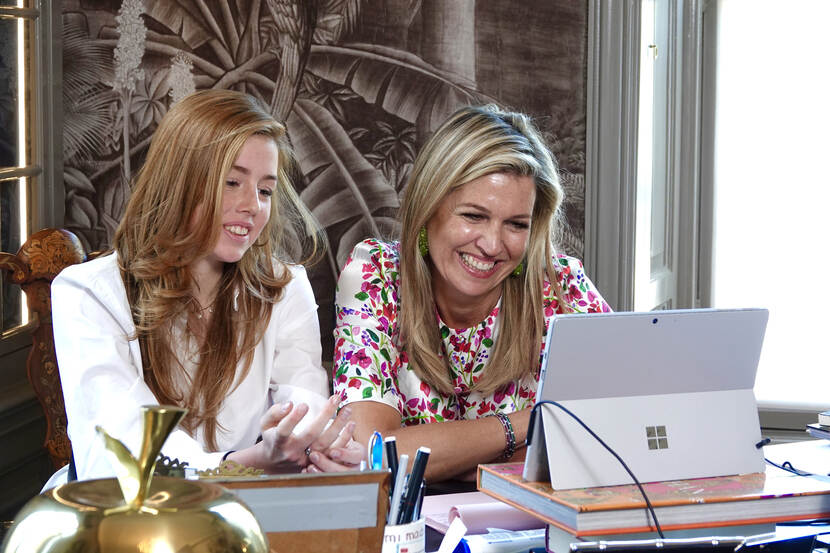 What do you think of Maxima's home office? Here is a recap of all the pieces we've been able to identify: