Description
With 5 growing kids, Marie-Chantal is always cooking home cooked meals for her family. When she showed us this peak into her Cotswolds house during the Covid-19 lockdown, it didn't take long for us to spot this All-Clad '8-Qt' Stock Pot on her stove!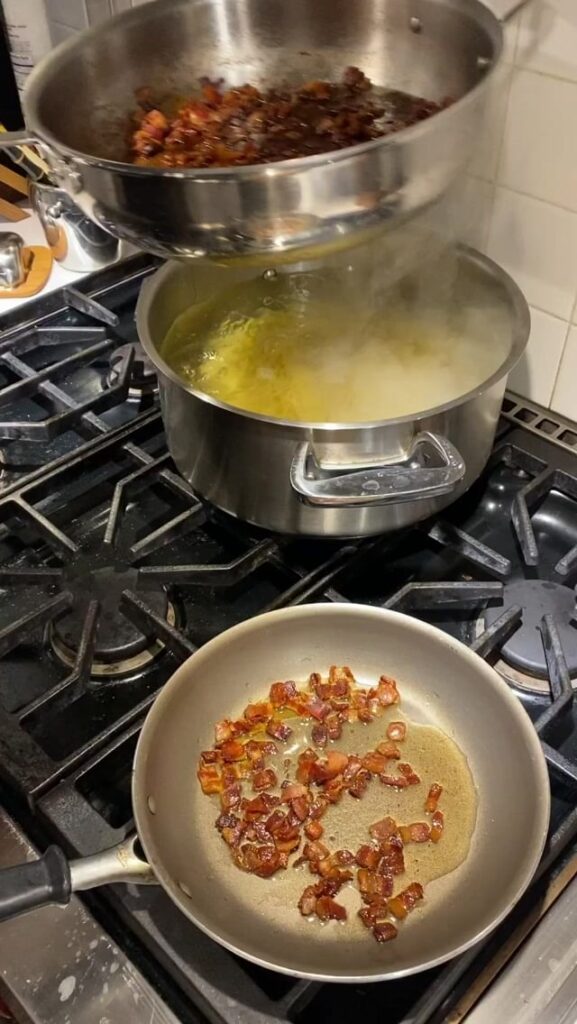 An essential for every kitchen and available in a variety of sizes, the stockpot features high sides that slow the evaporation of liquids, providing the ideal design for creating a variety of stocks. The wide bottom of the pan allows for sautéing of ingredients before the addition of liquids for delicious soups and stews. Stockpots are also well-suited for canning, blanching, and preparing food in large quantities.
Here are more of Marie-Chantal's Home products:
Looking for some other royal approved pantry items? ?
Looking for some new ways to organize for your home? Here are some ideas from royal homes: