We couldn't help but notice as we were building up our archives that one brand seemed to be a favourite of several royals – and it kept appearing over and over again – so we thought we'd do a look at the brand, Royal Copenhagen, in our first "Royals Love…" post here on Royal Home Style.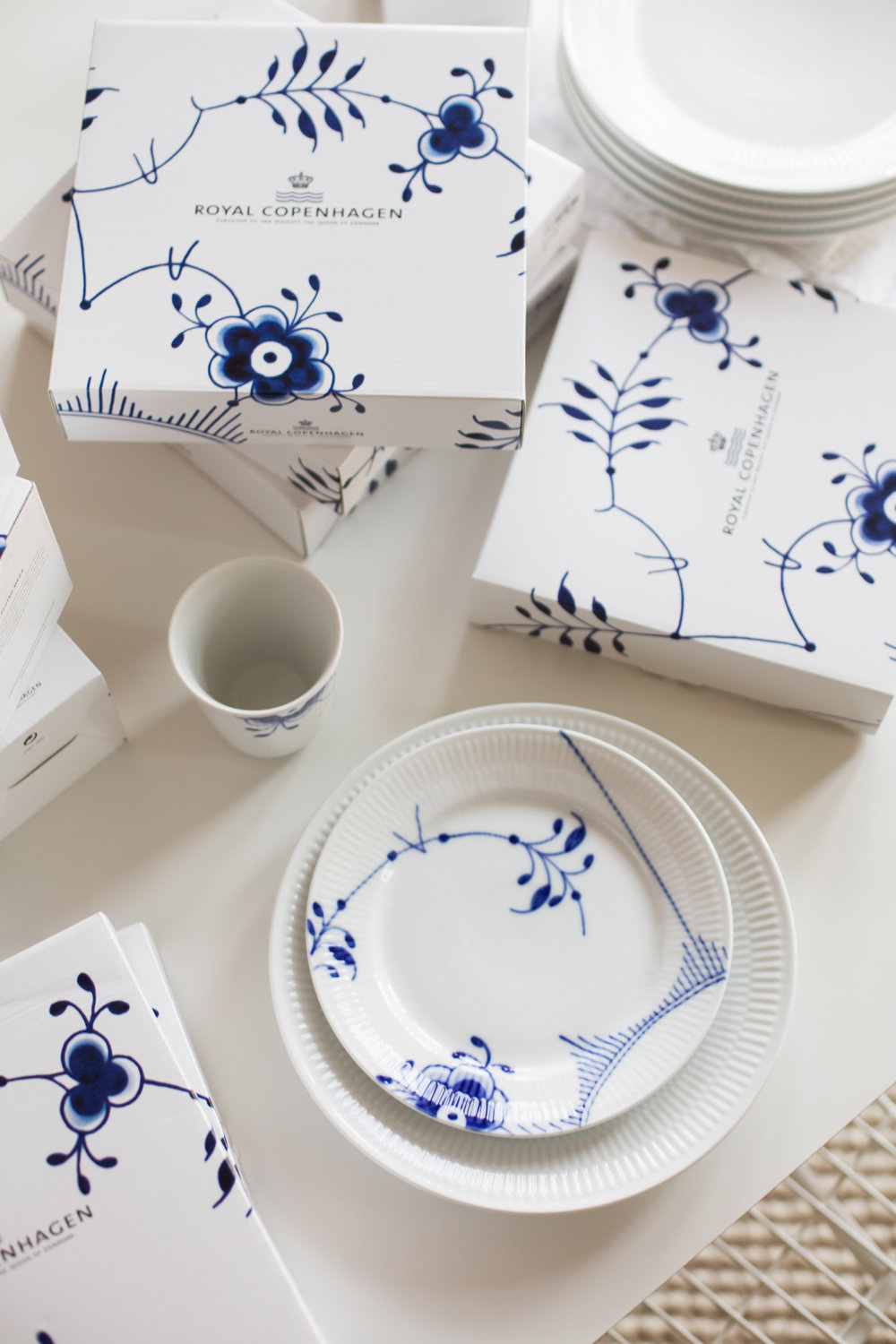 Royal Copenhagen, officially the Royal Porcelain Factory (Den Kongelige Porcelænsfabrik in Danish), is a Danish manufacturer of porcelain products and was founded in Copenhagen in 1775 under the protection of Danish Dowager Queen Juliane Marie. It is recognized by its factory mark, the three wavy lines above each other, symbolizing Denmark's three straits: Storebælt, Lillebælt and Øresund.
The Danish Royal family – specifically Crown Princess Mary – have several pieces of the line and an interest in the Royal Copenhagen, with Mary even having attended the opening of Royal Copenhagen's new headquarters in Glostrup back in 2014.
But perhaps the most obvious sign of Royal love for the brand is in the number of pieces that continue to appear in Royal homes.